For the agent
In group stay, and inquiry about staying with banquet, please call inquiry form or the following casually.
Accommodation sales section TEL. + 81-75-211-5124 (9:00-18:30)
Tokyo Office TEL. + 81-3-3254-1200 (weekdays 9:00-18:00 Saturdays, Sundays and holidays rest)
Information for Education Trip
Karasuma Kyoto Hotel is convenient for the use of means of transportation such as city bus, subway located at center, Shijo Karasuma of Kyoto.
You can move to tourist attraction of eastern Kyoto, rakusei, Luonan, northern part of the capital city smoothly.
Karasuma Kyoto Hotel will help as basic point of trip to wonderful Kyoto remaining for memory.
Introduction of facility
The free-standing tea ceremony room gate of Kyoto mansion which entrance of hotel was over the times, and was reproduced.
Front lobby of relaxedly calm atmosphere.
After checking in in banquet room of 2F or 3F to each room.
Guest room healing fatigue of trip is space that focused on flavor of the neat and clean sum that added accent color such as soft blue "light blue (see and is flower) color" to carpet, wall which imaged tatami mat to bright unvarnished wood-like furniture.
In addition, banquet room is available as well as breakfast, dinner as the training venue or rekureshon room.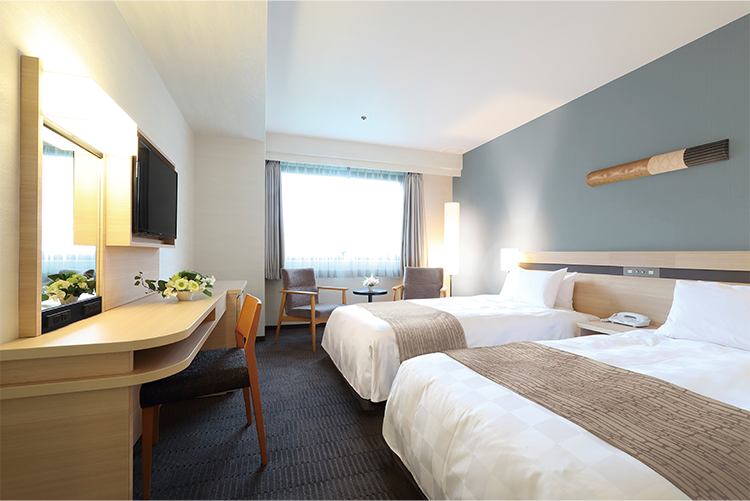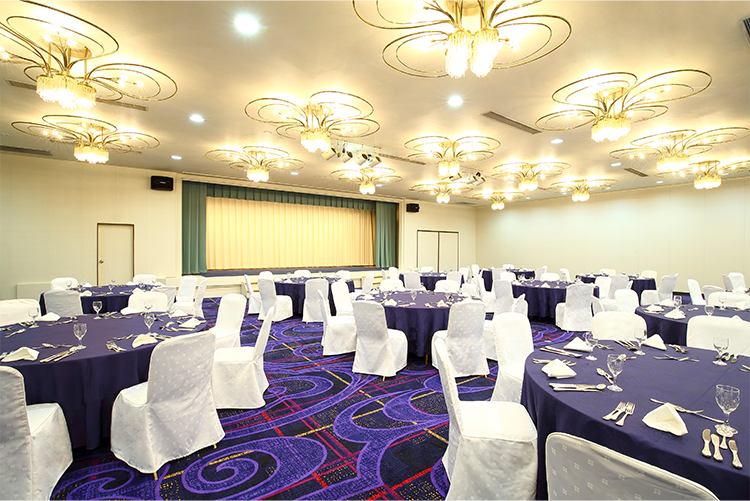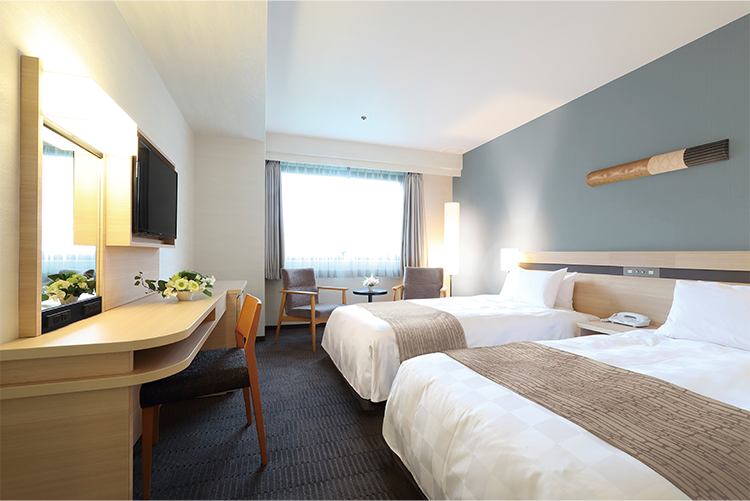 Information for cuisine
Cuisine to enjoy with friend is big point of trip.
Breakfast is Japanese, Western, and Chinese style buffet style. "Obanzai" is popular article from customer of repeater particularly. Please enjoy taste of Karasuma Kyoto Hotel with hot rice.
Dinner is course style that chef put the ingenuity in with seasonal ingredients.
We accept order of table manners.
※Dinner is available for offering in buffet-style. But please consult as the number of the dishes includes limit.