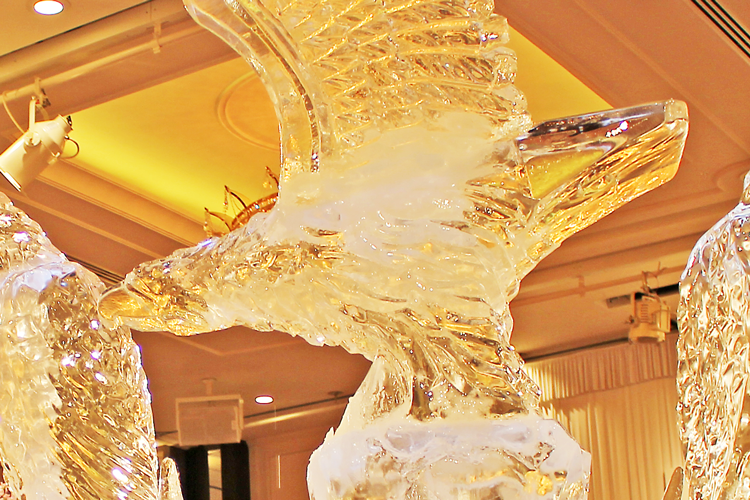 Ice carving
It is sculpture of ice "Ice Carving". Various designs are possible to season and content of party.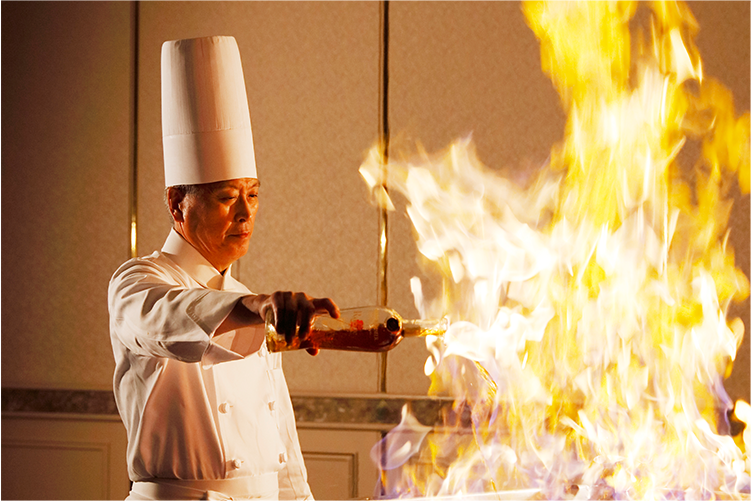 Beef flambé
Beef flambé to perform in banquet. The splendid skill of chef is popular direction.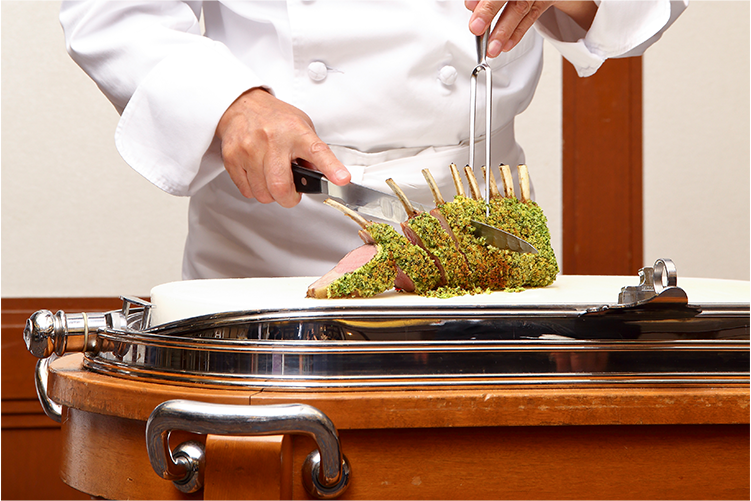 Découpage
You cut dishes into pieces in front of the customer, and please thoroughly enjoy dekupajusabisu to finish by vivid counterattack.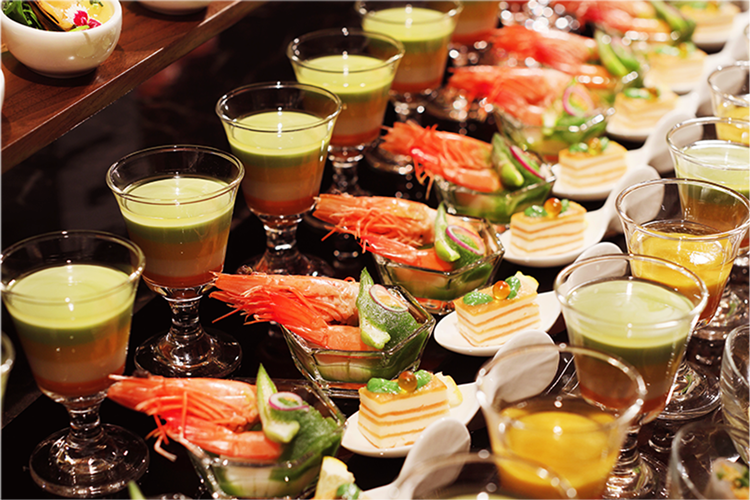 Finger foods
Appearance is fun, and colorful finger foods served wealthily are colorful and direct party still more gorgeously.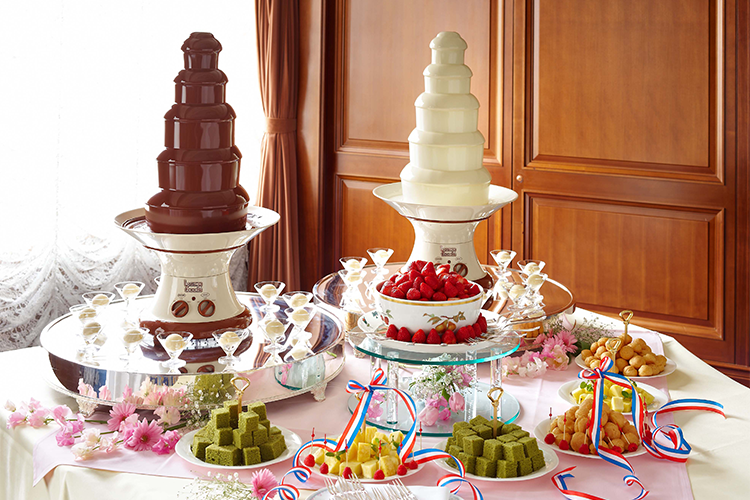 Chocolate Fountain
Option menu which is popular among women whom flavor of sweet chocolate hangs over in venue. You dip, and please have favorite fruit or cake.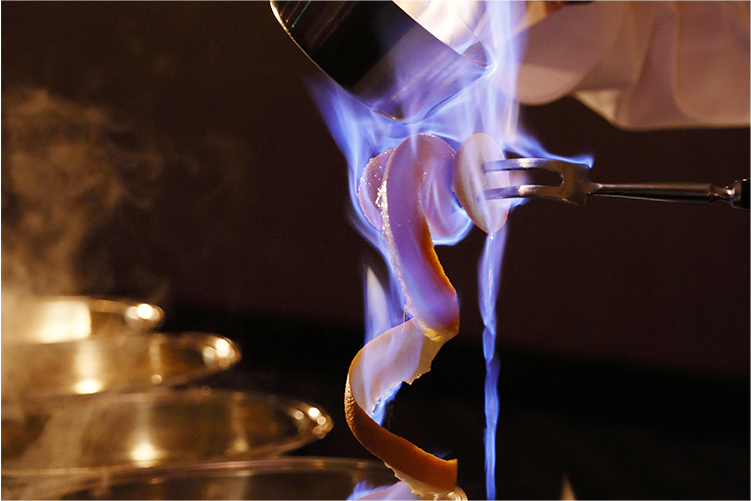 Crepe Suzette
Splendid flambeed dessert to make crepe suzette of okura tradition in front. Please enjoy refreshing acidity and flavor of orange.